Andrew Considine: Inspire to Achieve
For 30 years now, Andrew Considine has been providing personal and executive coaching services, corporate training programmes, and motivational talks for the business, corporate and private sector.
Andrew's extensive experience, knowledge and portfolio of programmes are designed to help his clients to achieve great success in both their personal and professional lives. If you want to know how to achieve your goals, make your dreams a reality, maintain a positive mental attitude and achieve positive outcomes, then having the right mental attitude will be crucial if you are to do so.
The Inspire to Achieve programmes provide you with the knowledge, tools and skills in how achieve all the above and more. Through availing of Andrew's programmes and services, you will discover how to attain greater clarity, focus and direction, manage change, build resilience, manage stress and challenge, develop mental toughness, thereby becoming more emotionally equipped to persevere and achieve your personal and professional goals.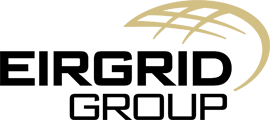 To explore how Andrew may be of help to you or your business, feel free to contact Andrew for 'your 15 minute free, no charge, consultation.
I am looking forward to the next speaking event with your company
Contact Andrew Considine – Professional Success Mentor for speaking engagements for personal or business. One on one coaching for personal wellbeing as well as corporate events.